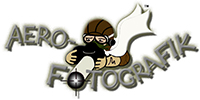 Airplane - Drone - Helicopter Aerials/Architectural Interior Exterior Photography: Serving Chicago, Milwaukee, Madison, Wisconsin, Illinois and beyond.Our immediate coverage areas are Wisconsin, Northern Illinois, Northern Indiana, Southwestern Michigan, Eastern Iowa and Eastern Minnesota. For locations outside of our immediate coverage areas we coordinate via a network of carefully screened professionals to extend our coverage across the U.S.A. and points International.
Quick hassle free quotes: click on Site Locator to outline and describe your location or call 262-441-9001 and we will be happy to discuss your imagery needs. E-mail us too! aerialpro@aero-fotografik.com.
Our Goal: is to deliver superior quality imagery on time and on schedule that will meet your needs and exceed expectations as well. We'll communicate with you and photograph your project only when you are ready. We are flexible to move dates & times around due to unforeseen delays be they weather or project related. At Aero-Fotografik "We Fly For You".
We Are: a full time commercial aerial & architecutral photography service. Our endless commitment and dedication to our profession of aviation and photography ensures our customers receive excellence in service and product.
Let Us: capture the vital views that are the tools your company needs to make the sale, secure new project contracts and keep you and your clients satisfied with current, detailed visual information. Whether it's imagery for initial site proposals, the first shovel of dirt at ground breaking, project construction progress to completion, beauty shots, or, stock imagery for eloquent decor, we have you covered!
Experienced and Proven: We started our business in 2004 and have been serving the commercial aerial photography market since 2005 with an ever expanding list of satisfied customers. Having earned prestigious awards from peers in the professional aerial photography industry, we are in tune with the quality of imagery required to achieve superior prints, images for magazines, trade publications and other multi medias.
Location: We are based in Southeastern Wisconsin, conveniently located between the major metro areas of Chicago, Madison & Milwaukee.
Call Or E-Mail Us: with your imagery needs and let us do all the work necessary in coordinating resources, and delivering the imagery you need. 262-441-9001 or aerialpro@aero-fotografik.com
Scheduling: Whether by airplane, drone, helicopter, or company vehicle we are at the ready to fly or drive to complete your next photo mission. Whenever weather and scheduling permit, it is possible we can provide same day service.
Drone/Airplane/Helicopter Your Preference: We utilize a Cessna airplane, Robinson R44 helicopter and a drone for our aerial work. Each aerial platform has perspective advantages, purpose and cost. Unless you have a preference, we'll be happy to discuss which platform would best suit your needs.